When It Is and Isn't Safe to Combine Plastic Surgery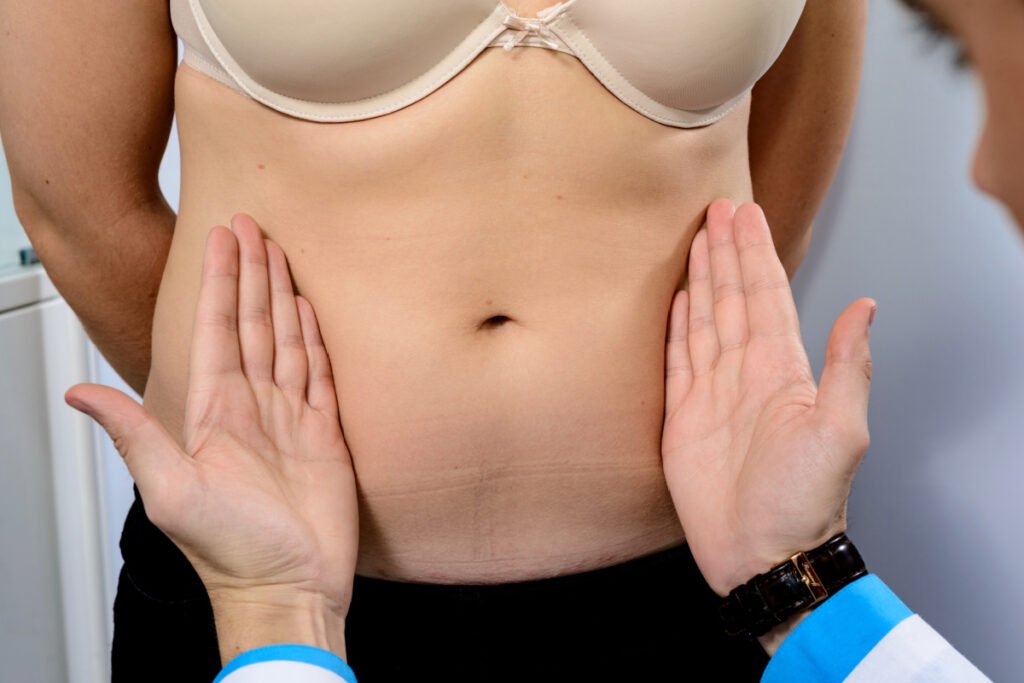 Plastic surgeons often combine plastic surgery procedures for their patients: Arm liposuction and arm lift, for example, yields a complementary result and may be performed all at once. Procedure combinations allow patients to have a single recovery, attend fewer appointments, and to save on certain costs.
However, plastic surgery isn't always "mix and match," and there are certain cases in which combination plastic surgery is ill-advised or even dangerous. Below, board certified plastic surgeon Dr. Christopher Hess explains the situations in which he does not offer combined procedures, and why.
Plastic surgery should not be combined in these 3 situations
1. Combination plastic surgeries that take over 6 hours
Certain procedure combinations may require many hours for your surgeon to complete. But we know that as operative time under general anesthesia becomes longer, the risk of complications—like infection or bleeding—increases. For this reason, Dr. Hess (like most cosmetic plastic surgeons) only performs combination operations that require no more than 6 consecutive hours in the operating room.
As operative time under general anesthesia becomes longer, the risk of complications—like infection or bleeding—increases.
2. Facial plastic surgery before body procedures
As a breast and body specialist, Dr. Hess frequently works with facial plastic surgeons to offer his patients a combined face and body transformation. However, it is key in these scenarios to always undergo body surgery before facial surgery since facial fluid is not considered "clean." This consideration is especially key if a patient is undergoing breast augmentation, where the sterility of the breast implants is critical to avoiding complications such as capsular contracture.
3. Arm lift or medial thigh lift for hidradenitis combined with another procedure
Hidradenitis suppurativa is a skin condition that creates painful skin sores, pimples, or lumps in areas of the body where there is skin-on-skin contact, like the upper arms or inner thighs. This condition requires treatment and can significantly worsen over time, leading to infection and scarring. For these reasons, patients may seek an arm lift or thigh lift for relief. In these cases, to lower risk of infection, we do not combine this procedure with others.
When it is safe to combine plastic surgery procedures
Still, these unsafe procedure combinations are not a reason to avoid multiple plastic surgeries altogether. For patients in good health, numerous common combinations are frequently performed safely and under 6 hours, including:
Breast augmentation and breast lift to both address drooping in the breasts and increase volume and projection
Breast surgery, tummy tuck, and liposuction—a.k.a. a "mommy makeover" to reverse the effects of childbearing and/or aging
Liposuction and a lifting procedure are often performed together—the liposuction first removes excess fat, allowing Dr. Hess to achieve more pronounced results from procedures that remove excess skin like arm lift, thigh lift, or tummy tuck
Facelift and eyelid lift or brow lift to address aging in both the upper and lower face
Choose board-certified plastic surgeon Dr. Christopher Hess for your Fairfax plastic surgery
Board certified plastic surgeon Dr. Christopher L. Hess has served patients in the Fairfax, VA area for over 20 years and has been named one of Northern Virginia Magazine's Top Plastic Surgeons. He offers a full range of procedures for the breast and body. To learn more about your options, schedule your consultation with Dr. Hess online or call (703) 752-6608.