Important Update: Hess Plastic Surgery is Closing
To our valued patients:
Hess Plastic Surgery will close its doors on June 19, 2023. We share this news with heavy hearts and with deep appreciation for the patients who have entrusted us with their care throughout the past 19 years here in Fairfax. We are sincerely grateful for the confidence you have placed in us.
Dr. Hess will be moving to Florida, where he plans to practice at Premiere Center for Cosmetic Surgery in Tampa. The decision to close our doors was not an easy one, so please rest assured that it was made after careful consideration and with the best interest of our patients and our team at heart.
During this transition period, we want to ensure that your healthcare needs are addressed. If you are a recent post-surgical patient of Dr. Hess and you have medical questions or concerns, you may contact him directly at 703.587.5779. If you need to be seen urgently, please contact Dr. Erica Anderson at 703.481.0002.
If you need to obtain a copy of your medical records, you may contact Shelly Hess by calling 571.228.0821. All of our records will be safely transferred to a secure facility.
While we will no longer be able to serve you directly, we understand the importance of continuity of care. Dr. Erica Anderson is an outstanding board-certified plastic surgeon. She has our full endorsement for any of your plastic surgery needs in the future. She can be reached through www.virginiafacialplasticsurgery.com.
With heartfelt appreciation,
Dr. Christopher Hess & the Hess Plastic Surgery team
---
Plastic Surgery With First Class Service: Our Promises to You
Christopher L. Hess MD, FACS will provide you with safe and first class plastic surgery. He'll listen to your needs and answer all of your questions. For your safety, Dr. Hess is board certified in plastic surgery and uses only accredited operating facilities. You can trust his experience in a range of plastic surgery procedures of the face, breast, and body, as well as non-surgical options.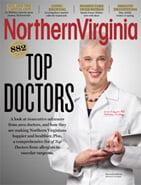 Named to Northern Virginia "Top Doctors" in plastic surgery for 2010, 2011, 2012, 2013, 2014, 2015, 2016, 2021, and 2022
For nine years, plastic surgeon Dr. Hess has been chosen by his peers as one of the best plastic surgeons in Northern Virginia. Learn more about what it means to be chosen as a "Top Doctor."
Dr. Hess is a RealSelf Top Contributor
Dr. Hess has been named a RealSelf Top Contributor, based on his high patient ratings and helpful answers to patient questions on the popular online resource. Fewer than 10% of doctors on RealSelf earn Top Contributor status.