Liposuction
Refine Your Shape with Liposuction
Liposuction is an excellent way to slim and reshape specific areas of the body by removing stubborn fat. The popular body contouring procedure leaves minimal scars and may also be used to improve the contour and proportion of the neck as well.
Who may benefit from liposuction?
Liposuction is a proven surgical method for sculpting specific areas of the body, and should not be considered an effort-free form of weight loss. The procedure is very effective for removing pockets of fat that can be persistent, especially in areas that generally refuse to shrink by diet or exercise and tend to locate around the thighs and abdomen.
"The liposuction on my sides and flanks looks amazing—Dr. Hess' results surpassed my expectations. His work looks so natural. I only wish that I contacted him sooner!" Actual Patient of Dr. Hess
By itself, liposuction is more effective with younger patients whose skin has more elasticity, which is better able to reshape itself around the lost fat deposits. Older patients or those with poor skin elasticity may wish to combine liposuction with a tummy tuck or thigh lift.
Treatment Areas
Nearly any area can be treated with liposuction. Some of the most common areas that patients choose for this fat removal include:
Thighs
Stomach
Back
Flanks
Knees
Neck
Chin
During body contouring procedures such as the tummy tuck, arm lift, as well as breast enhancement treatments such as breast augmentation or breast reduction, lipo may be used to enhance your results.
How Liposuction Procedures Slim and Reshape the Body
The basic process is fairly simple. A hollow, slender stainless steel tube called a cannula is inserted through a small incision and massaged through the tissue to loosen the fat deposits. The surgeon then uses suction for removal of the loosened fat.
As fat cells are physically removed from the body, it is important to understand that this is permanent. Your body only has so many fat cells that can expand or retract with weight gain or loss. If you are at a stable weight, the removal of fat cells carefully can be an effective means to sculpt parts of the body. Bear in mind though that if weight is gained, there will not be as many fat cells in the treated area to enlarge. As studies show, this can result in irregular proportions as the added weight will distribute unevenly.
Liposuction procedures can safely and effectively remove up to 5 pounds of fat. However, as the actual fat cells are removed, the change to your appearance is much more drastic than with physical weight loss through diet and exercise.
It is essential to be realistic regarding your goals and understand that Dr. Hess can change your form in dynamic ways, but cannot give you an entirely new body. Dr. Hess will listen with care to your goals and desires at your consultation; this will help you decide if liposuction (versus an alternative treatment) is likely to provide the outcome you are hoping for.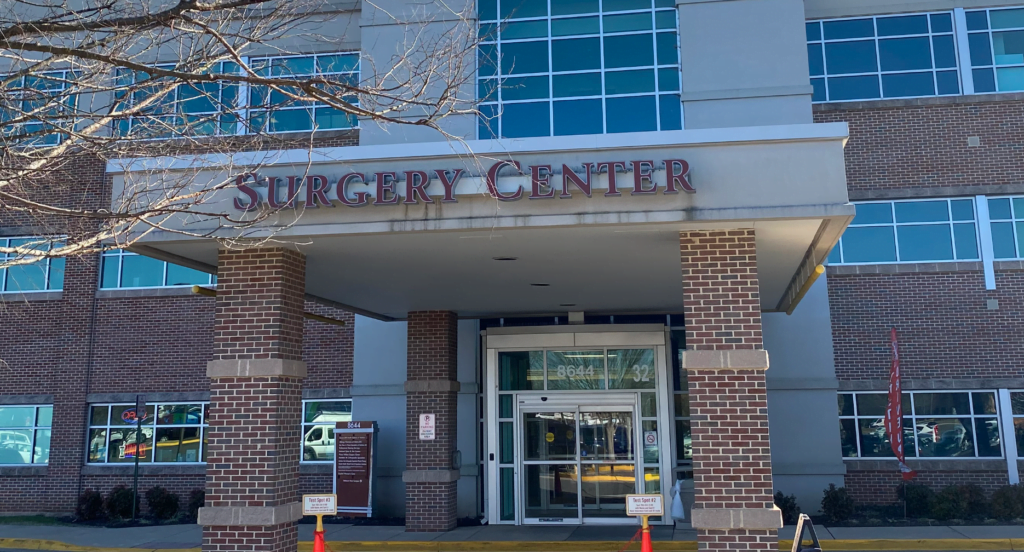 About our surgery center
Dr. Hess typically performs simple treatments and minor procedures at our Fairfax office, but larger surgical cases (up to 4 hours) are performed under general anesthesia at the Novant Prince William Surgery Center or the Novant Haymarket Surgery Center. Both centers are fully licensed by the state of Virginia and are Medicare certified.
Both surgery centers offer excellent patient care in a relaxed and comfortable setting. The anesthesia and operating room staff at both facilities are highly competent and provide a safe location to operate.
After Surgery: Recovery & Results
Dr. Hess generally uses a method that includes a liquid anesthetic and an epinephrine compound to contract blood vessels to minimize bleeding. This helps reduce post-operative discomfort and can accelerate the healing process. After your procedure, you may be able to return to work in as little as two days. Dr. Hess will prescribe a medication to help you manage any pain or discomfort. Some swelling is also normal and will usually subside in two to eight weeks.
The final results may not be evident for up to six months, although changes will be noticed as soon as the swelling starts to subside. It may take time for your skin to adjust to your new shape. However, once recovered, and so long as a stable weight is maintained, results are typically long-lasting; effectively eliminating problem areas and toning your shape.
Related Procedures
Schedule a Consultation with Fairfax Plastic Surgeon Dr. Hess
The best way to find out if liposuction can help you achieve the slimmer contour you desire is to meet with a qualified plastic surgeon who is a specialist in surgical body contouring treatment. If you are in the greater Fairfax, VA or Washington, DC area, we invite you to contact us to schedule a consultation with board-certified plastic surgeon Dr. Christopher L. Hess at Hess Plastic Surgery to discuss your goals and decide on a personalized treatment plan.