Meet Dr. Christopher L. Hess
Plastic Surgeon in Fairfax, VA
At Hess Plastic Surgery, we are committed to providing the highest standards of professional care to our patients and delivering the best outcomes through discreet, personal attention. We devote time to learning about you and your goals, answering your questions, and discussing the best ways to achieve what you desire. Every patient is provided with quality, personalized educational materials so you can fully understand the plastic surgery procedures you are considering.
Our Approach for Natural-Looking Results
Whether a patient has chosen breast enhancement, body contouring, or facial surgery, we enjoy hearing that friends and family didn't comment on an obvious surgical change. Instead, people notice that our patients look healthy, rested, and simply terrific.
Cosmetic procedures, when performed by a skilled surgeon with a deep understanding of the latest technology, techniques, and options available can deliver stunning and natural-looking results. Success for us is when our patients are comfortable and relaxed, excited about the possibilities, and, ultimately, thrilled with the results.
Meet Plastic Surgeon Dr. Christopher Hess
Named as one of the best plastic surgeons in Northern Virginia magazine, Dr. Hess is certified by the American Board of Plastic Surgery and a Fellow of the American College of Surgeons. He is also a Member of the Medical Society of Virginia and the Virginia Society of Plastic Surgeons.
Dr. Hess is highly experienced in the field of plastic surgery, and is recognized as a leader in both highly intricate reconstructive procedures and cosmetic surgery. Dr. Hess is a staff plastic surgeon at the INOVA Hospitals in Fair Oaks and Loudoun, as well as Reston Hospital Center.
What to Expect at your Consultation with Dr. Hess
Dr. Hess and a few of our patients talk about the importance of a great consultation.
Education, Training & Research
Dr. Hess earned his undergraduate degree from the University of Wisconsin-Milwaukee, graduating Summa Cum Laude. He then went on to earn his medical degree from the Medical College of Wisconsin, where he graduated as a member of Alpha Omega Alpha, the medical honor society that comprises the top ten percent of medical students.
Dr. Hess spent six years in training in the Integrated Plastic Surgery Program at Georgetown University Hospital in Washington, D.C. He recently taught a course to fellow plastic surgeons at the Virgin Islands Workshop in Plastic Surgery, under the direction of Grand Rapids plastic surgeon Steven L. Ringler, MD.
---
Awards & Recognition
Dr. Hess was honored with the Distinguished Service Award for the 1st quarter of 2009 for exceptional service to INOVA Fair Oaks Hospital's Emergency Department and to the community of Fairfax.
The author of many articles and several book chapters, Dr. Hess' writings have been included in the Journal of Plastic & Reconstructive Surgery and other plastic surgery publications. Dr. Hess was featured by Northern Virginia Magazine as one of the Top Plastic Surgeons in our region, for 2010, 2011, 2012, 2013, 2014, 2015, 2016, 2021, and 2022.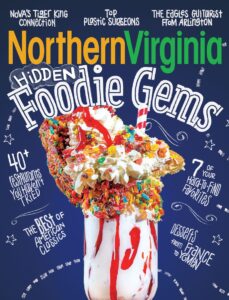 ---
Dr. Hess is a RealSelf Top Contributor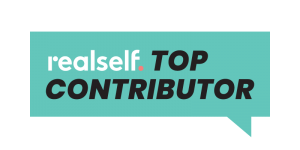 RealSelf is the world's leading online resource for information about cosmetic procedures, plastic surgeons, patients experiences, and all things aesthetic. Over 20,000 board certified physicians and millions of consumers are active on RealSelf. As a Top Contributor, Dr. Hess is among fewer than 10% of providers who are recognized for their very high ratings in patient reviews and thorough, helpful answers to patient questions.
Dr. Hess and his wife Shelly reside in Virginia and have two beautiful children. Before becoming a plastic surgeon, Dr. Hess was a successful professional ballet dancer with the Pennsylvania Ballet, Richmond Ballet, and Milwaukee Ballet.  Although he no longer dances, Dr. Hess is using his skills in American Karate where he has achieved his brown belt on his way to black belt.
---
Learn more about Hess Plastic Surgery in Fairfax, VA
Call 703.752.6608 to schedule your consultation with Dr. Hess.