Cosmetic Breast Surgery
Your Options for a Beautiful Breast Contour
Breast size, shape and position is important to many women. And many women are dissatisfied with the appearance of their breasts. Fortunately, there are a number of highly effective surgical options for achieving a breast contour you feel comfortable with and that suits your body.
Breast Enhancement Before and After Pictures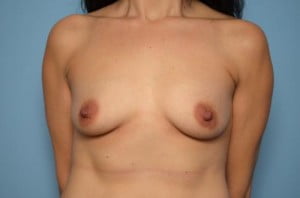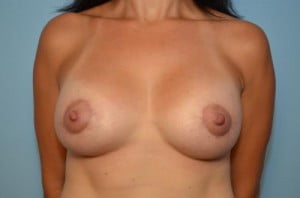 These images contain nudity.
Click to verify you are at least 18 years of age to view.
Whether you would like to increase your breast size, restore volume and shape after pregnancy, or get smaller, more proportional breasts, Fairfax, VA plastic surgeon Dr. Christopher Hess can help you achieve your goals with results that look natural to you.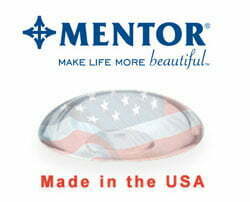 Breast augmentation can increase the size of your breasts through surgical insertion of saline or elastic silicone gel breast implants. Women choose breast augmentation for personal cosmetic reasons or to correct loss of breast fullness following major weight loss or pregnancy. Because individual patient goals vary, the procedure offers a variety of different choices in breast implant size, shape and incision placement.
How to Choose the Right Breast Implants: In an effort to help breast augmentation patients, Dr. Hess writes "10 thoughts patients need to consider when choosing breast implants."
Rapid Recovery Program: Our rapid recovery breast augmentation program can reduce downtime using specific post-operative activities and medications. Recovery programs typically bind the patient's breasts so they cannot move, but movement can actually reduce swelling, stiffness and complications, thus greatly speeding recovery. Learn more about this flash recovery breast augmentation program.
Breast reduction can reshape and reduce the size of large breasts by reducing excess breast fat, glandular tissue and skin. The surgery can help a woman get a smaller breast size that is more in proportion with her body. By reducing breast size, we can also help alleviate much of the discomfort associated with large, heavy breasts.
Breast lift surgery (mastopexy) can elevate sagging breasts, while also correcting certain asymmetry problems, such as breasts that have positioned themselves at different levels. A breast lift is best for women with small to medium sized breasts, as the weight of larger breasts may work against the surgery recovery.
When unexpected problems occur after breast augmentation, Dr. Hess can often correct them with a brief surgery revision procedure. Of course, the surgical procedure necessary will vary depending on the reason for your revision. Some patients may need to undergo breast implant exchange, while others may benefit from a breast lift. In cases where a patient no longer wants breast implants, he can remove them using either en bloc capsulectomy or another explantation procedure.
The decision to undergo reconstructive surgery is extremely personal and there are many techniques designed to meet the individual goals and physical needs of each patient. Dr. Hess will discuss all of the options available to you and help you make a decision appropriate for your needs.
Gynecomastia correction can help men who exhibit an excess of fat and glandular tissue on their chests. Surgery requires a small incision around the nipple, where the scar can be easily disguised. Excess skin, tissue, and fat is then removed through excision and liposuction.
A few of our breast surgery patients share their stories
Here why these women chose to have breast cosmetic surgery, and why they chose Dr. Hess.
Contact Us for More Information
If you are interested in any of these procedures to help you get the breast shape and size you would like, we invite you to come in for a free personal consultation with Dr. Hess. He will listen to your concerns and help you decide whether breast enhancement surgery can achieve your goals.
View all breast enhancement options at Hess Plastic Surgery