4 Things You Need to Consider to Get a Better Breast Augmentation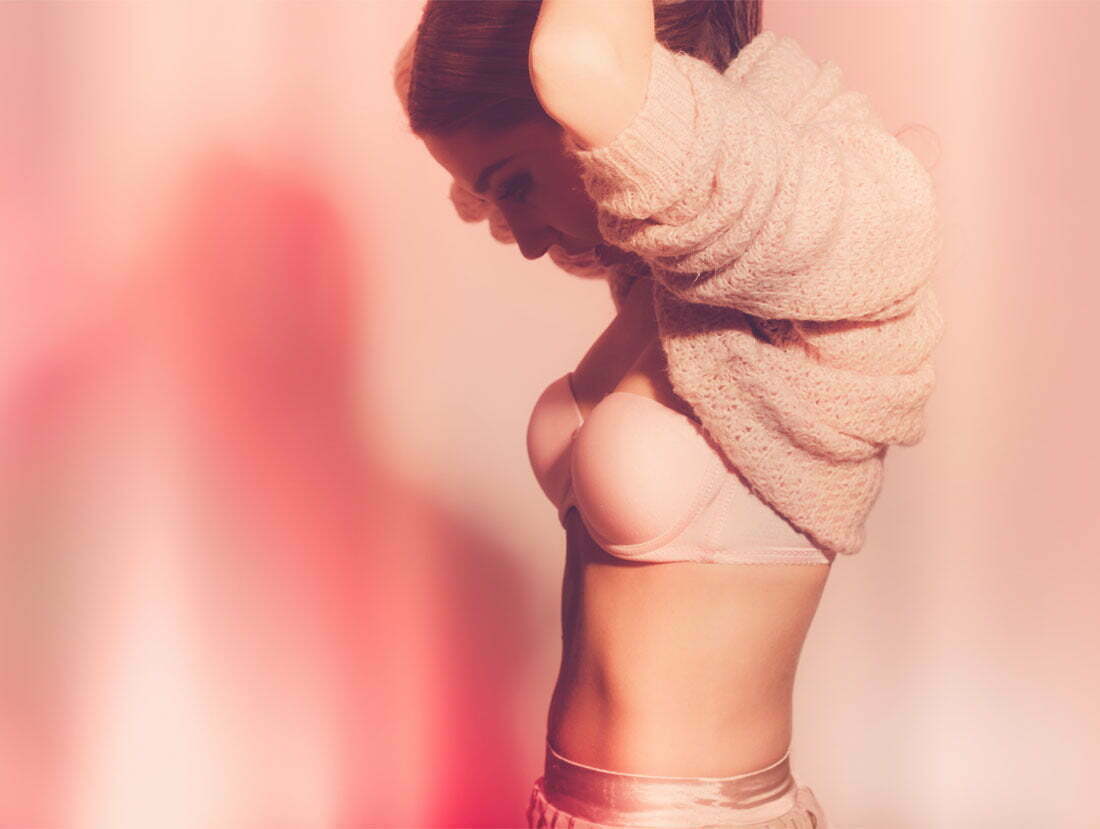 Breast augmentation. At first thought, it sounds pretty self-explanatory: the goal is to get larger breasts. This is true, but if my Fairfax breast augmentation patients are any indication, I'd say there's a 100% chance that your true goal is to get breasts you love.
Ensuring you love your breast augmentation results first requires choosing an experienced, trustworthy, board certified plastic surgeon who understands your preferences 100%. It also requires a great deal of communication with your plastic surgeon and significant attention to detail by your surgeon.
To help you in your efforts, there are some "tricks of the trade" I'd like to share. I believe you'll find these immensely helpful as you plan for your breast augmentation, and these tips will also lead to more satisfying results.
Bring a second pair of eyes & ears to your breast augmentation consultation
I allow and encourage my patients to bring a friend, spouse, or family member to their appointments. While my staff and I do our best to clearly answer every question and explain your options, there's a lot to take in, especially if this is your first foray into the breast augmentation world.
Having a friend along to keep track of details and offer honest feedback about the implant styles you try on can make the sizing process more fun and less stressful.
Having someone with you to keep track of information the surgeon shares about their technique, recommendations for you, and details about surgery and recovery can be very helpful. And, while sizing is very personal, you may choose to also ask this trusted friend to offer some feedback about the implant styles you try on at your appointment. In sum, having a friend along can make the process more fun and less stressful.
If you prefer to fly solo, that is perfectly fine. At our office, we'll email you a copy of what we go over at your consultation; that way you can focus on our discussion and not on note-taking. This also makes it easy for you to email us with follow-up questions and have the answers in writing.
Consider your personality when choosing breast implant size
It may sound funny, but choosing just the right implants will require a bit of soul searching on your part. Many patients like how sexy they feel when trying on substantial implant sizers, but if you're not someone who enjoys turning heads when you walk into a room, try more moderate options as well and see how you feel about them.
Stay true to yourself. If you hold back worrying what others may think, you may regret not choosing a larger size. On the other hand, if you know you will feel too different with larger implants, listen to your heart and go with a size you'll feel comfortable with at work, when socializing, and at home. Lastly, remember that trends in "ideal" breast size come and go, but your comfort and self-confidence should endure.
Our consultations take a little longer. We'll have our patients try on 10, sometimes 20 different implant sizers to dial in the right look.
This is one reason our consultations take a little longer. We'll have our patients try on 10, sometimes 20 different implant sizers to dial in the right look. Spending this extra time pays off—it's extremely rare that a patient wishes she went smaller or larger, because we get it right the first time.
Factor in your lifestyle too
Having a breast augmentation isn't likely to limit your activities, especially today when high-quality, supportive sports bras for a range of breast sizes are widely available. However, if you're a competitive athlete, going too large may interfere with your comfort or your range of motion in certain sports. Same goes for your job too: if you're in a field where you worry about your implants getting in the way, tell your surgeon about your concerns.
Trends in "ideal" breast size come and go, but your comfort and self-confidence deserve to endure.
Whether you're a runner, golfer, yogi, electrician, lawyer, or something else entirely, it's a good idea to talk to your plastic surgeon about your hobbies and the type of work you do to ensure your breast implant choice suits your lifestyle. Experienced plastic surgeons have worked with all types of patients and can offer valuable guidance in this area.
Certain "add-on" procedures can dramatically enhance results
When it comes to planning for breast augmentation, there's so much emphasis on how to choose breast implants that it can be easy to forget that the whole goal is to achieve the most beautiful overall breast contours. Doing so may take more than implants alone, and a skilled plastic surgeon will go over any auxiliary procedures they believe will provide an even better result. Examples include:
Liposuction in the area between the breast and armpit, or of the bra rolls, to provide a smoother upper body silhouette
Breast lift/augmentation combination to address skin sagging and ensure optimal breast implant position
Nipple/areola resizing to achieve the most aesthetically pleasing proportions between the nipple and breast
Next step towards breasts you love: discuss your options with an experienced plastic surgeon
I hope you feel better prepared to move forward in your own breast augmentation journey after reading this. If you're in the Washington DC area or you're considering your options for plastic surgeons nationwide, I invite you to contact my office to set up a personal consultation.
Having performed thousands of breast augmentation procedures over my career (including revision of other surgeons' work), I've learned what separates a decent breast augmentation from a breast augmentation that looks truly natural and enhances a patient's life. I will be more than happy to discuss your options and answer your questions so you can make a confident choice.