Breast Implant Revision Surgery
Restore confidence in your look with breast implant revision
Do breast implants last a lifetime? Women considering breast augmentation ask this question frequently. Breast implants are not made with an expiration date, so you should be able to enjoy the results for many years. However, breast implants are not intended to last forever. Eventually, most patients will want or need another cosmetic surgery to replace their breast implants, either for a size change, to upgrade to a newer implant style, or to account for normal effects of aging. Additionally, complications occur for a certain number of patients.
If you think you're experiencing a problem with your breast implants, or you are ready for a change, call us to schedule a consultation and Dr. Hess will see you as soon as possible.
Reasons for Revision Breast Augmentation
Unexpected problems that occur after breast augmentation can often be corrected with a brief revision procedure. Of course, the surgical procedure necessary will vary depending on the reason for your revision. The following are possible reasons to seek a revision breast augmentation:
Breast implant rippling
Volume adjustment of saline implants
Scar revision procedure
Change in implant size preferences
Switch from saline to silicone implants
Areola size reduction
Noticeable breast asymmetry
Symmastia
Breast implant displacement
Breast implant rupture
Nipple malposition
Scar tissue surrounding the implant
How Revision Breast Surgery Can Correct Your Problem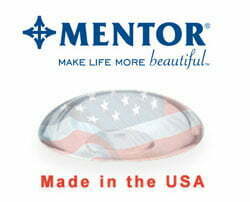 Some revision procedures are fairly simple and others (capsular contracture correction for example) are complex. When necessary, Dr. Hess will usually approach your implants through the original incision and do what is needed to resolve the problem without creating additional scar sites.
In rare cases where a medical condition or serious problem has occurred, or if a patient simply no longer wishes to have her implants, explantation, or breast implant removal, can be performed. Dr. Hess will perform your explantation surgery with the goal of ensuring the best aesthetic results possible.
While Dr. Hess will take care to deliver a long-lasting outcome with breast revision, it is important to understand that, just as with primary breast augmentation, many patients require multiple revisions over the course of their lives.
Schedule a Consultation with Dr. Hess
If you are unhappy with your current breast implants for any reason, contact us at Hess Plastic Surgery to schedule a consultation. Dr. Hess will discuss your goals and concerns and help you decide the best way to achieve your goals.