Should I get a tummy tuck or liposuction?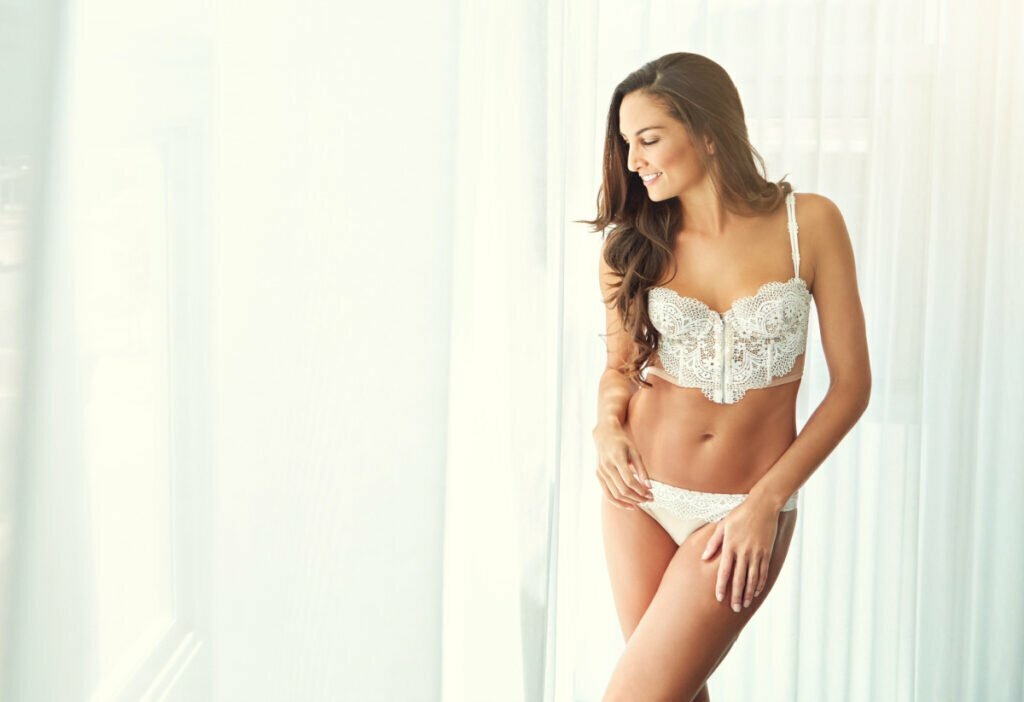 You've seen the before and after photos of patients who have had tummy tucks and liposuction of the belly area. It's clear there are similarities: slimmer waistlines, flatter stomachs. But when you look in the mirror, it may not be obvious which procedure will achieve the kind of results you want for your shape.
The question of which procedure is right for you depends less on what you see in the "after" photos, and is largely determined by your personal "before" photo—do you have loose skin that needs to be addressed, or is fat your main concern? Whether a tummy tuck or liposuction will give you great results depends on the concerns you have that led you to research plastic surgery to begin with. Let's discuss how these procedures each affects the abdomen, and how you can tell which is right for you.
Why you may choose liposuction
Liposuction is ideal for patients who just want to eliminate some fat. Anywhere that you have stubborn fat, such as a stomach pooch or love handles, liposuction can be customized to eliminate it. To be a good candidate for liposuction, however, you must have good skin elasticity and have no excess skin. If your skin doesn't readily bounce back after being stretched, then liposuction may leave loose skin behind after the fat is removed.
Why you may need a tummy tuck
You will see better results from a tummy tuck than liposuction if you have any of these concerns:
You have excess skin
You have poor skin elasticity
You require the surgery in order to treat diastasis recti
You desire a change in the appearance of your belly button
You would like to remove certain stretch marks or scars
The tummy tuck gives your surgeon the power to truly revamp your figure; the procedure affects the muscles, fat, and skin of your stomach, tightening the foundation and sculpting the waist that you desire. A tummy tuck may also, in fact, include liposuction.
What will my experience be like with a tummy tuck versus liposuction?
With tummy tuck, you'll see a dramatic change in the shape of your abdomen, with the trade-off of more downtime than you will have after liposuction. With liposuction, on the other hand, you will see a reduction in fat (your musculature won't be tightened, as it is in a tummy tuck), with slightly less downtime.
The question of which procedure is right for you depends on your specific needs—do you have loose skin that needs to be addressed, or is fat your main concern?
The difference in the two procedures begins with your incisions. Liposuction requires just a small incision about the width of a pencil eraser, so you do not have to worry about noticeable scarring. You'll need about a week to recover, but it can vary depending on the size and location of areas you have treated. You'll wear a compression garment for a few weeks after your procedure, and wait 3-4 weeks before returning to strenuous activity like exercise.
Tummy tuck requires an incision along the base of the stomach, beneath the bikini line, so that your surgeon can reach your abdominal muscles and create a tightened, sculpted waistline. After surgery, you'll wear a surgical drain at the incision site, and your incisions will be covered in bandages. You'll need at least two weeks of downtime before you can resume normal activities, and have to avoid movement that could stress the area and certain activities (including vigorous exercise or swimming) for about six weeks.
Surgical body contouring vs. non-surgical procedures
While liposuction surgery can quickly and precisely remove undesirable fat, non-surgical fat reduction treatments are a helpful alternative for patients who do not have room in their schedules for surgical downtime. CoolSculpting® is the most well-known example, and we offer it at our Fairfax plastic surgery center. We find that CoolSculpting works well for patients who have excellent skin elasticity and are willing to return for multiple treatments.
Talk to a board certified plastic surgeon to understand your options
Want to understand exactly what kind of results you can expect from various body contouring procedures? While online procedure information and photos are helpful, there's no substitute for a personal consultation with a highly qualified plastic surgeon. They can help you understand which options are best for your unique anatomy.
If you are in the greater Fairfax, VA or Washington, DC area, schedule your consultation today with board certified plastic surgeon Dr. Christopher Hess by calling 703.752.6608 or contacting us online.