Our Top 5 Helpful Patient Reviews of 2012
Every patient who comes to our office for a consultation or surgery receives a patient experience survey, which we rely on heavily to learn directly from our patients. We use this information to improve our processes and communication systems within our office. It's important to us that our patients are comfortable and have a wonderful experience with us.
Here are five of the patient comments from 2012 that helped us:
3/7/12
Patient review: Dr. Hess was very informative and made me feel extremely comfortable and confident about my decision to have surgery. I felt as if I was in good hands and Fair Oaks Hospital is an excellent hospital with a wonderful staff. I would go back to Dr. Hess and Fair Oaks in a heart beat. Overall experience was great!
Dr. Hess says: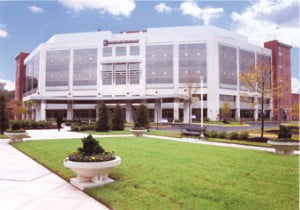 We do have choices about where we perform surgery, and love to hear that our patients also love Fair Oaks as much as we do. I enjoy the atmosphere at INOVA Fair Oaks Hospital and the Northern Virginia Surgery Center at Fair Oaks Hospital. Both facilities offer excellent patient care in relaxed and comfortable settings. The anesthesia and operating room staffs at both facilities are highly competent and provide for a safe and relaxed location to operate.
###
9/6/12
Patient review: I was very impressed with Dr. Hess since the moment I met him at my consultation appointment. He explained the procedure in a very detailed and informative way that made it easy for me to understand all the aspects of the surgery. He listened to me and answered every single question that I had with great knowledge, honesty and professionalism. He made me feel extremely comfortable and confident about my decision to have the surgery and, in the process he made sure that I was happy with the choice I had made. My experience and surgery results were incredible!! I am the happiest girl in this world!
Dr. Hess says:
We schedule enough time at consultation for our patients to ask any and every question they have… we don't ever want someone to feel rushed when making such an important decision. We are always happy to see patients as many times as necessary until they are comfortable with their decision.
###
10/12/2012
Patient review: I would have appreciated a visual of the procedure which I am considering. A photo of someone who had this exact procedure and even the surgeon, perhaps, physically touching my face and showing me an approximation of the end result. I find it difficult to visualize.
Dr. Hess says: This comment made us realize that photos and visualization tools are important to our patients, especially those who are interested in facial rejuvenation. By incorporating visual images from our website via an iPad and drawings of the proposed surgery into the consultation, patients can get a better idea of the procedure.
###
12/4/2012
Patient review: Post op instructions differed between what office provided and what surgical center provided. More consistent post op instructions would have been helpful.
Dr. Hess says: Message received! Over the years I have modified my postoperative instructions. Unfortunately, the instructions that patients received in their preoperative booklets were still outdated. I have updated the instructions in the patient preoperative booklets for all of the procedures I perform so that they correspond to the surgical center instructions.
###
12/11/2012
Patient review: Beautiful, natural-looking breasts. Fast recovery. Dr. Hess did an outstanding job.
Dr. Hess says: Quick recovery is important to everyone! Several years ago we began using the Rapid Recovery Program for breast augmentation and our patients love it! Read more about Breast Augmentation Rapid Recovery