New CoolFit applicator for CoolSculpting
CoolSculpting (our favorite non-surgical fat reduction treatment) is gaining headway with new upgrades to the technology.
The new "CoolFit" applicator used during CoolSculpting treatment is evolving to attack more fat cells at the same time and be more capable of treating the most difficult trouble areas.
Although the FDA only cleared the device for treatment to the love handles and abdomen, CoolSculpting has also been used for the past 3 years to treat areas such as back fat, arms, thighs, knees, and the male chest.
Results in these areas are exciting, but in the past it has been a challenge to place the device head right where we want it. The new upgrade, called the CoolFit applicator, boasts nearly 40% greater size in the cooling plates, yet a smaller design to fit properly on arms, inner thighs, common areas where patients demand treatment.
Here's what the new CoolFit looks like: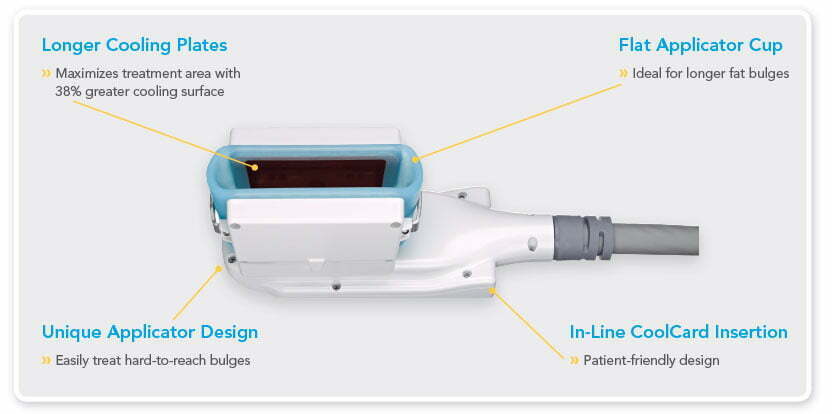 While nobody has complained about the original method of treating these areas, we are confident that CoolSculpting will be even more effective with this new design.
Check out the CoolFit in action in this video from our friends at Contour Clinic in Minnesota: