Highlighting Local Wellness Businesses in Fairfax County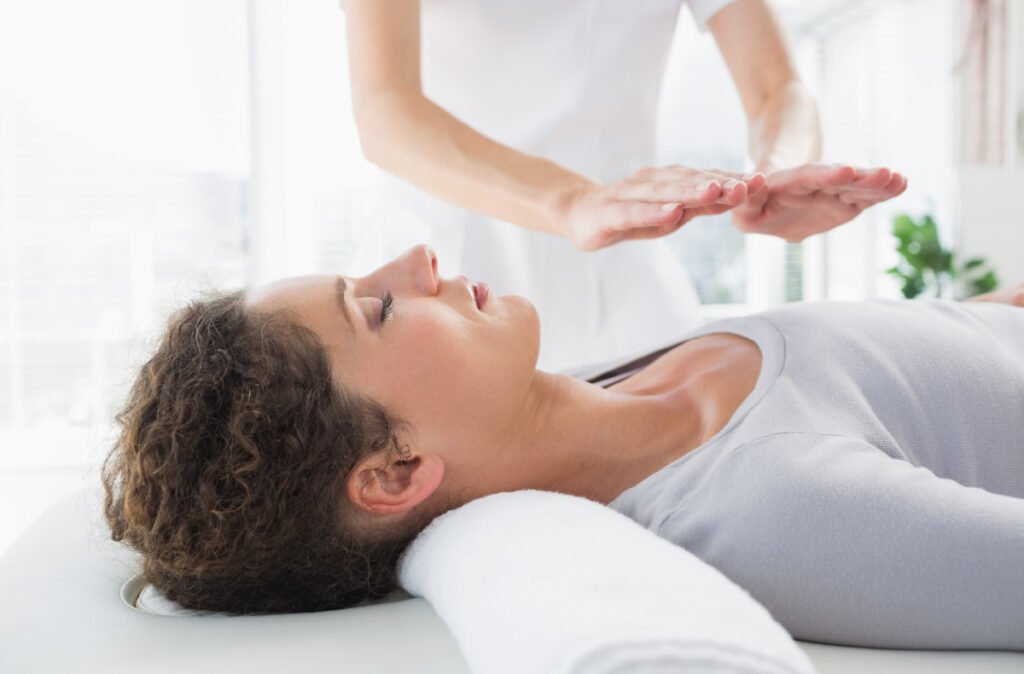 We are incredibly fortunate to live in Fairfax County, a community that has a bustling holistic wellness scene, full of many restorative businesses that can benefit our minds, bodies and spirits. We've compiled a list of our favorite health-focused restaurants, spas and fitness studios in the Greater DC metro area. Invest in your own self-care and support the local economy by showing love to these great local businesses today!
Nourishing Eats
Greenheart Juice Shop was founded in 2013 by a small team with a big passion for plant-based nutrition. With four locations in the area, as well as a presence at several area farmers markets, they provide an impressive selection of cleansing juices, nut milks, salads and other freshly made consumables for optimum wellness. We can't wait to try the Immunity Pack of juices to safeguard our bodies, from the inside out, for the upcoming winter season!
While eating highly nutritious food is always important, it is especially critical to provide your body with key micro- and macro-nutrients before and after a surgical procedure.
GreenFare is an organic cafe that opened in Herndon in 2015 with the mission of nourishing people and planet. They are not just a place for plant-based whole-food dining, but also healthy living and education—they advertise themselves as "an innovative community restaurant and learning center" that collaborates with medical professionals, environmentalists, and animal welfare advocates to positively transform our world. This is truly a one-stop shop for everyone on their wellness journey. Their daily menu is sustainably and seasonally focused, and they also offer catering services, virtual classes and other special events. Their meal plans and meal delivery programs also make an awesome gift idea!
Tip: For optimal healing, try supplementing your diet with these or other healthy options before and after plastic surgery! While eating highly nutritious food is always important, it is especially critical to provide your body with key micro- and macro-nutrients before and after a surgical procedure.
Bend & Breathe
Beloved Yoga is a serene 6,500 square foot sanctuary with six studio spaces for group yoga, private yoga, and Ayurvedic medicine. They offer over 80 classes per week – for everyone from the beginner yogi to the teacher in training, from kids to seniors. Don't forget to check out the Sanctuary gift shop, the lending library, and the community lounge when you stop in for a class!
Sun & Moon is a locally owned and community-supported yoga studio and school. Since 1994, they've been teaching students and guests the magic of movement and mindfulness, with the opportunity to explore, play, inquire, and heal. They stand out from other yoga studios in the area by blending the ancient traditions of hatha yoga with their mission of inclusivity and social justice. Between their two area studios, and their large team of instructors and healers, they offer a wide variety of classes and events for everyone in the community. They also have gift cards—perfect for the hard-to-shop-for friend.
Primp & Pamper
Organic Nails & Spa is a salon offering luxury manicures, pedicures, and waxing services across three locations in Northern Virginia. Their calming, soothing space will delight the senses and bring joy to your day, while their natural and organic spa ingredients connect you with the serenity of nature even further. For those worried about sanitation and safety, you can have peace of mind knowing that their team uses appropriate sterilization methods, as well as offering non-toxic polishes free of formaldehyde and other harmful chemicals. Planning a girls day out, a corporate event or other group celebration? Enjoy complimentary beverages during your visit!
Ladan Holistic Spa is a wellness spa located in nearby Falls Church. Their therapeutic aesthetic treatments use only organic and natural products—many of them made by hand in-house. They also offer rejuvenating energy-healing experiences such as sound baths, reiki, and hypnotherapy, as well as a variety of workshops for spiritual healing and growth. No matter what you're looking for, you're bound to find something to balance your body here.
Get Moving
Urban Evolution is a unique "multi-movement" fitness gym offering experiences in a variety of sports and activities, including Parkour, Tricking/Freerunning, Aerial Acrobatics, Gymnastics, Yoga, Hip Hop Dance, Juggling, and more. Students not only get to utilize strength conditioning, confidence-building and problem-solving in their classes, but they also get to have FUN in a diverse and thriving community. Their classes welcome students of all ages and levels, so you can feel comfortable trying something new!
DivaFit is Northern Virginia's premier pole dance and aerial fitness studio. Their aerial classes use silks, trapeze, and other circus arts to help students develop elegance, strength, stamina and flexibility. You'll build a stronger, more flexible, and confident you, as well as lasting friendships and memories to last a lifetime. Looking for a higher intensity workout? Try a lap dance, chair dance, pole dance, or deep flex class. None of their specialty classes require previous experience, so grab a friend, your favorite heels and get moving!
Refresh & Rejuvenate
Nothing says self-care quite like a spa day at Hess Plastic Surgery! Board certified Fairfax plastic surgeon Dr. Christopher L. Hess has served patients in Northern Virginia for over 20 years, and his talented team of medical aesthetic experts provide a full selection of rejuvenating skin procedures to give you natural-looking results that will leave you feeling confident and beautiful. From injectable dermal fillers to skin-brightening facial treatments, to CoolSculpting or surgical options, we can improve virtually any aspect of your appearance that you're dissatisfied with. To set up your personal consultation and learn how Dr. Hess can help you achieve your aesthetic goals, call our practice at (703) 752-6608 or contact us online.