The Best Budget-Friendly Activities for Spring and Summer Fun in Fairfax County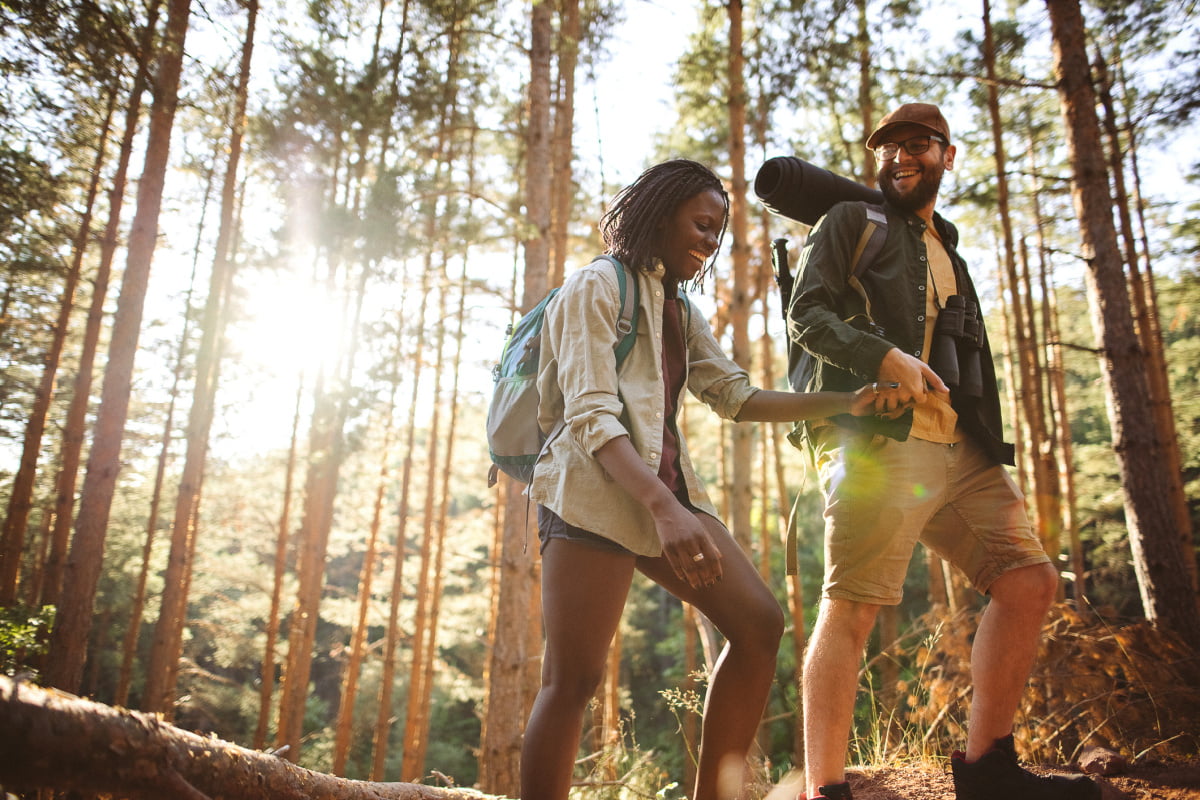 We're fortunate to live near the nation's capital where you can tour some of the world's most iconic and notable art galleries, museums, and historic monuments for free. But many do not realize that our very own Fairfax County also has a myriad of no-or-low-cost activities to enjoy. Read on to learn about our favorite affordable "staycation" ideas in Fairfax and Northern Virginia!
For Arts Enthusiasts
If you're looking for a low-key way to spend an afternoon or evening indoors, check out the Workhouse Arts Center. You'll enjoy browsing the Center's art galleries and studios, and can also learn about imprisoned suffragists at the Lucy Burns Museum. Don't forget to snap a selfie with their LOVE mural. Other no-cost arts centers in our area include ArtSpace Herndon and the Tephra Institute of Contemporary Art.
Want to get crafty and creative? Visit the Clay Cafe in Chantilly, VA, on Thursdays to enjoy half-off their regular studio fee. This means you get ceramic paints, materials, tools, instruction, glazing and firing for just $3.50.
For Music and Movie Nerds
Is there anything better than live outdoor entertainment on a summer evening? We think not! Every Friday, May through August, you can experience "Friday Night Live!" at the Herndon Town Green, a weekly outdoor concert series. Alternatively, on the fourth Friday of the month from May through October is also "Rock the Block" at Old Town Square. Bring the whole family, and don't forget chairs and a picnic blanket to enjoy popular local and regional performers and a variety of local food and beverage vendors.
Is there anything better than live outdoor entertainment on a summer evening?
Prefer to watch a screen? Gather your friends at sundown on the lawn of Van Dyck Park for their monthly outdoor movie series, "Movies Under the Moon".
For History Buffs
For a dose of history, take a complimentary guided tour of the Historic Blenheim estate featuring an old log cabin and a brick farmhouse built just prior to the Civil War. The buildings are nationally significant for the quantity and quality of examples of personal "graffiti"—inscriptions, signatures, pictographs, and messages written on the house walls by Union soldiers during their occupation of the Fairfax Court House area in 1863.
For Nature Lovers
Many of the major Fairfax County parks are free to visit and include over 900 miles of trails and paths to enjoy. Additionally, most of these parks have access to lakes for boating, fishing, or kayaking, for a small fee.
For those looking to hike, bike, walk or run, there are several iconic thoroughfares and greenways in the area. These include the Potomac Heritage Trail which can be accessed at Riverbend Park and even connects to nearby Great Falls Park, and the Washington and Old Dominion Railroad Trail.
Other must-see parks for flora and fauna include Huntley Meadows and the Elizabeth Hartwell Mason Neck Wildlife Refuge.
For Families
If you're looking for a family-friendly outing, there is no better place than Frying Pan Farm Park. Here the little ones can enjoy simulating life on a historic rural farm and enjoy fun seasonal events, nature trails, an antique carousel, and quality educational and enrichment programming. Need to beat the heat? Take the kids to the Splash Pad fountain in Old Town Square for hours of free fun and water play.
For the Green Thumb
Another great way to spend a beautiful day is to stroll through some of our area's exquisite gardens. Green Spring Gardens is a year-round gold mine of information and inspiration for the avid home gardener. It is a national historic site that features an outdoor classroom and museum, and a programming calendar including events for the whole family. Another alternative is River Farm, the headquarters of the American Horticultural Society. It overlooks the Potomac River on 25 acres of breathtaking vistas.
About Hess Plastic Surgery
Residents of Fairfax county have long trusted Hess Plastic Surgery when they want to refresh their look. Board certified plastic surgeon Dr. Christopher L. Hess has served patients in Northern Virginia for over 20 years, and been named one of the Top Plastic Surgeons in the region by Northern Virginia Magazine for 9 years. To schedule a consultation with Dr. Hess, call us at (703) 752-6608 or contact us online.