CoolSculpting by Zeltiq is THE next generation for fat reduction
I have never been a "medical device" kind of plastic surgeon.  I was trained to perform surgical procedures and I continually strive to improve my skills everyday.  I enjoy operating so why should I spend office hours doing something I don't necessarily enjoy?
As you can imagine since I started my practice in Fairfax, VA every kind of medical device rep. has visited me.  But all failed have to impress me enough to purchase their product.  I've seen lasers of every wavelength imaginable and some actually work as advertised-hair removal and spider veins.  But every plastic surgeon, dermatologist, internist, Ob/Gyn, general surgeon, family practitioner, spa and voodoo witch doctor has one.  So why would I get one?  Other lasers make claims of skin tightening and rejuvenation but I think the science is sketchy, the results suspect and as the saying goes if there are a lot of solutions to a problem, none of them work.
In January I made my annual pilgrimage to a plastic surgery meeting in a beautifully warm, Caribbean island.  Yeah, yeah don't give me a hard time.  I hate winter and need 80 degrees to get through. On the program, two surgeons who I have great respect for would be talking about CoolSculpting.  It sounded interesting but I was sure it was just another device that promised a lot but didn't deliver.  I listened to the presentations and read the studies.  The science made logical sense and the studies seemed sound.  I was intrigued.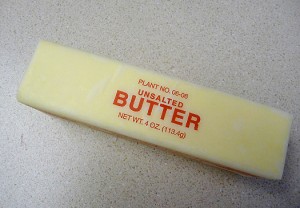 The science behind CoolSculpting is really simple.  Skin and blood vessels are water based.  Fat cells are fatty acid based.  Water freezes at 32 degrees and fat cells are damaged about 10-12 degrees higher.  Therefore, when the device is placed on the skin and the cycle is started the skin will be cooled (like icing a sore joint) but the fat cells will get damaged.  Another way to think about it is if you put a glass of water in the refrigerator and a room temperature stick of butter in the refrigerator the water gets colder but the butter becomes solid.
I talked to the two surgeons who owned the CoolSculpting devices.  Neither has a conflict of interest and were incredibly pumped at the results.  I came home from the meeting and did a lot more research into the device-good science, predictable results (20% reduction in fat), non-invasive, minimal discomfort, NO DOWN TIME!!  I'm sold!  We took delivery of the device on Tuesday and it's been running almost nonstop since.  I'll tell you about my experience in the next blog.  Suffice it to say, CoolSculptring is the BOMB and it can be yours too.

See more before and after photos on the CoolSculpting by Zeltiq website.