Wizstem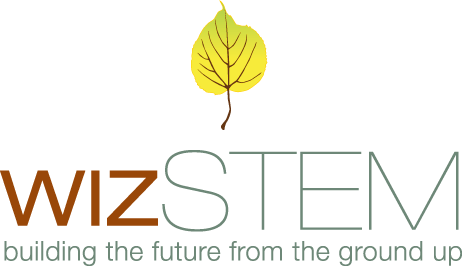 ---
What is WizSTEM?
WizSTEM is a community-based initiative focused on the power of STEM (Science, Technology, Engineering, and Mathematics) to change lives and build a vibrant, healthy future for our country.
Leadership in STEM fields has helped secure our strong position in the global economy and simultaneously improved quality of life for countless Americans. Some economists estimate that since World War II more than 50% of US economic growth is a result of scientific and technological innovations. Development of new products, services and industries means that we are able to take better care of people and our planet, and that the US will remain a powerful player in the world market.
Future economic growth will rely on advancements in STEM-related fields. However, the trends around this need are concerning. Growing numbers of high school graduates lack the academic background to pursue a STEM degree in college, and enrollment in STEM studies is down. More than 50% of the current science and engineering workforce is nearing retirement age, and fewer foreign-born STEM professionals are staying here to live and work.
The need is immediate, and we must work together to form a swift, coordinated response. Team wizSTEM is working to raise awareness about this challenge and support programs, educators, individuals and children who recognize the importance of STEM fields to our future.
We're losing ground.
The Bureau of Labor Statistics forecasts that through 2012, employment in science and engineering occupations will grow 70% faster than in other occupations; by 2014, employers expect to hire 2.5 million new STEM workers.
In 1970, 50% of people who held science and engineering doctorates in the world were Americans; by the end of 2010, the percentage is projected to be 15%.
The world average of all bachelorÕs degrees earned in natural sciences or engineering is 23%; in 2000, the US average was 11%.
US youth in grades 4, 8 and 12 score substantially below international peers in science and mathematics; levels of high school graduation and higher education in the US have also fallen relative to other countries.
Foreign-owned companies and foreign-born inventors now account for nearly half of all patents granted in the US.
Be part of team wizSTEM
Partnership
Team wizSTEM collaborates with like-minded partners locally, regionally and nationally to mobilize neighbors, educators, business leaders and policy-makers in response to this growing crisis.
Education
wizSTEM supports education and programs for kids of all ages that encourage STEM field learning and help build bridges to STEM field careers.
Action
wizSTEM challenges individuals to take action on a personal level:
raise funds for Breast Cancer research, encourage a child's interest in Lego engineering, vote for policy-makers who make STEM a priority, and tell your friends and family about this urgent need.
Want to know more?
Visit www.wizSTEM.org to explore other opportunities.
Dr. Christopher Hess, MD, FACS
The wizSTEM program was founded by Dr. Christopher Hess, a board-certified plastic surgeon practicing in Northern Virginia. Years of experience in both Trauma and Reconstructive work give Dr. Hess a strong appreciation for the impact of research and development upon the lives of real people. When ordinary people become Cancer survivors, burn victims or trauma patients, the need for accurate diagnosis, treatment and recovery is paramount. When Dr. Hess works with patients to build customized treatment and care plans, state-of-the-art tools, world-class education and deep experience result in the best possible experience and outcomes for patients. STEM matters.
Dr. Hess is highly experienced in the field of plastic surgery, and a leader in both highly intricate reconstructive procedures and cosmetic surgery. He is a staff plastic surgeon at the Prince William Surgery Center as well as the Haymarket Surgery Center, and is certified by the American Board of Plastic Surgery and a Fellow of the American College of Surgeons. He earned his undergraduate degree from the University of Wisconsin-Milwaukee and his medical degree from the Medical College of Wisconsin, before spending six years in training in the Integrated Plastic Surgery Program at Georgetown University Hospital in Washington, DC.
Dr. Hess lives with his wife, Shelly, and their two children in Northern Virginia. Before becoming a plastic surgeon, Dr. Hess was a successful professional ballet dancer with the Pennsylvania Ballet, Richmond Ballet, and Milwaukee Ballet. He is an active triathlete and a committed volunteer with local and national organizations working to address the STEM challenge.