Restylane® Fillers
Restylane® Injectable Fillers in Fairfax, VA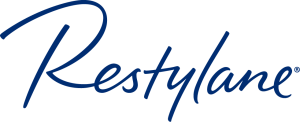 Restylane® fillers are a popular option among our Fairfax patients for restoring volume to thinning features, smoothing moderate to severe wrinkles, and subtly enhancing the lips, cheeks, other features without surgery or downtime.
What is Restylane made of?
Restylane is safe and natural, because it is made of plant-based, stabilized hyaluronic acid. Hyaluronic acid exists in the human body and provides volume and fullness to the skin. Restylane is used to correct a large variety of facial wrinkles and folds, including lines around the nose, mouth, cheeks and lips.
Restylane is also FDA approved for lip enhancement, offering a safe increase in lip volume that lasts for many months. We offer "classic" Restylane at Hess Plastic Surgery, in addition to all the newer products, which are described below.
How much does Restylane cost?
Restylane injections are priced per syringe. Most of our Fairfax Restylane patients require 1 to 2 syringes per treatment, depending on the location and extent of their concerns. We will provide an up-front price quote before proceeding with treatment. Ask us about our current specials.
How long does Restylane last?
Each Restylane formula will last a different amount of time, depending on the area of treatment and the patient. As with any filler, areas of greater motion tend to absorb the material faster. In general, here's what you can expect time-wise before a re-treatment is needed:
Restylane: up to 9 months for most uses
Restylane Silk: 4 to 6 months in the lips, longer in other areas
Restylane Lyft: up to 12 months for facial rejuvenation, up to 6 months for hands
Restylane Refyne: up to 12 months for most uses
---
Restylane Lyft
A "fuller" filler for cheek enhancement and hand rejuvenation

The hyaluronic acid gel particles in Restylane Lyft are larger than those found in other Restylane formulas. This gives Restylane Lyft additional ability to lift and fill the areas of injection that require a denser formulation. For the face, we'll use Restylane Lyft to:
Fill deep facial wrinkles and nasolabial folds
Restore volume and softness to sunken cheeks
Augment the shape of the chin, cheeks and lips
Restylane Lyft is also the first and so far the only hyaluronic acid filler FDA approved for hand rejuvenation. It's strong, yet very smooth and flexible formula withstands the frequent movement of the hands, making it an excellent option to smooth wrinkles, soften prominent bones and tendons, and restore a more  youthful, elegant appearance to the hands.
---
Restylane Silk
A silky smooth filler perfect for lip rejuvenation

If you are bothered by vertical lip lines (a.k.a. smoker's lines), or your lips seem too thin for your liking, you will probably be a fan of Restylane Silk. Its formula contains slightly smaller particles than classic Restylane, making for a softer gel that can spread very well to fill fine lip lines. This softness also helps Restylane Silk flex very naturally within the lips, so you can achieve a subtle boost in volume with the confidence that your lips look totally natural.
---
Restylane Refyne & Defyne
Uniquely designed to maintain natural movement during facial expressions
Many patients fear the "filler face" with dermal filler injections. Truthfully, an experienced, qualified injector can avoid this unwanted effect, but Restylane Refyne and Defyne add a little extra insurance. These formulas are specially designed to move naturally underneath the skin, and they are the only fillers on the market that have been shown in a clinical study to help maintain movement and expressions.

We'll use Refyne and Defyne to:
Smooth nasolabial folds
Minimize smile lines and marionette lines
Reduce wrinkles on the chin
Restore volume around the cheeks, nose and mouth
What is the difference between Restylane Refyne & Defyne?
Truthfully, the difference is very slight. Restylane Defyne is just a little thicker than Refyne, so it's often better suited to deeper wrinkles. Ultimately, having this choice allows us to fine-tune treatment to a patient's needs, for the most natural result.