Restylane® & Perlane®
Restylane® Injectable Filler
Restylane® is an injectable wrinkle filler that enhances your natural looks by restoring volume to your skin, creating softness, and revitalizing your appearance.
Restylane is safe and natural, because it is made of plant-based, stabilized hyaluronic acid. Hyaluronic acid exists in the human body and provides volume and fullness to the skin. Restylane is used to correct a large variety of facial wrinkles and folds, including lines around the nose, mouth, cheeks and lips.
Restylane is also FDA approved for lip enhancement, offering a safe increase in lip volume that lasts for many months.
How long does Restylane last?
With Restylane, areas of greater motion tend to absorb the material faster. In the lips, it usually lasts for 4-6 months, but in areas where there is little or no motion, such as the cheeks, it can last over a year.
---
Perlane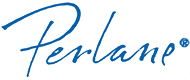 Perlane injections are used to fill deep facial wrinkles, nasolabial folds, sunken cheeks, and to augment the shape of the chin, cheeks and lips.
The hyaluronic acid gel particles in Perlane are larger than those found in Restylane. This gives Perlane additional ability to lift and fill the areas of injection that require a denser formulation.
Ask us about our current dermal filler specials.
Call 703.752.6608 to schedule your consultation with Dr. Hess.